Central Florida's Melbourne Commercial Real Estate

Office Space FL News in Central Florida's Melbourne area
Port Canaveral's Tower Nearly Finished

PORT CANAVERAL — An extreme makeover of the port's Cove district is underway. There's a new seven-story welcome center and observation tower taking shape, plus a concert amphitheater in the wings.
But that's just the beginning. The Canaveral Port Authority this month put its stamp of approval on a master plan for the Cove that will include: new restaurants and shops along a Main Street-like promenade; a boutique-style hotel; a new channel and docks for recreational boaters; a seafood-focused market area modeled after Seattle's famous Pike Place Market; green space for festivals, boat shows and other special events; a public waterfront with a boardwalk; and expanded visitor parking. There also will be a still-to-be-determined "indoor family-entertainment venue" geared to serve port visitors looking to escape the heat or the rain.
Port Canaveral already is the second-busiest cruise port in the country behind Miami. Port officials hope the new additions will make it a destination in its right, drawing visitors from around Central Florida.
"This is our sort of hidden jewel," Canaveral Port Authority interim Chief Executive Officer John Walsh said of the potential of the port's Cove area.
To develop that potential, the port is starting with the welcome center, scheduled to open in September. Walsh said it will have a more creative name than "Welcome Center," but he's not sure what it will be. Next will be the concert amphitheater, coming on line in January.
The rest of the project would be developed over the coming years. The Cove's master plan evolved with the help consultants, local residents and business owners who participated in workshops in January and March, as well as through social media.
Port Commissioner John "Hank" Evans said he finds the plan "extremely exciting, and I'm happy we have come to this point."
Walsh's vision dovetails with the local tourism industry's campaign to be known as "Orlando's beach."
"We need to be their recreation and their play spot, and I think the Cove development will help us do that," Walsh said.
Fastest Growing U.S. Cruise Port
For a few hours today, area port officials were thrilled to think Port Canaveral had surpassed PortMiami with the most number of cruise passengers of all ports in the world for the past fiscal year.

The South Florida Business Journal reported that PortMiami's passenger count dropped 6.5 percent to 3,758,066 from the previous year's 4,018,000. But Bill Johnson, director at PortMiami, confirmed to FLORIDA TODAY that the final audit showed PortMiami finished fiscal year 2012 still as the busiest cruise port with 3,774,000 passengers.

That was about 16,000 more passengers than Port Canaveral, which had its own record-setting year with 3,761,056 million. It was a 21 percent increase over the previous record at Port Canaveral set in 2011 at 3,100,199 passengers. The fiscal year ends Sept. 30.

"All three ports are doing well," said Johnson, also chairman of the Florida Ports Council, noting how the success of Port Canaveral PortMiami and Port Everglades is good for the local and state economy.

"It's is a good story," he said. "What matters to me is that all our ports are growing … all our ports are moving forward and growing because the economy for the whole state is growing."

During the past two years, multiday cruise passengers at Port Canaveral increased by 38 percent. During the same period, port-of-call ship visits increased from 86 to 123. The 2011 Cruise Line Industry Association Economic Impact Study determined Port Canaveral to be the fastest-growing cruise port in Florida. The largest fleet of year-round ships currently sails from here.

"Our business strategies and board decisions have put Port Canaveral in a position of strength to continue to expand our operations and improve our infrastructure in 2013," Deardoff said earlier this month. "As we attract more cruise and cargo business and develop Port Canaveral into a destination, our community reaps the benefits of the increased jobs and business opportunities."

Total revenues at Port Canaveral -- which this year will host the international American Association of Port Authorities Conference -- were more than $68 million, up 17 percent over the previous record in 2011. Revenue associated with multiday passengers is up 47 percent to $50,590,907 from $34,473,349 in fiscal year 2010.



Brevard County, Fla. (November 2, 2012) – The Economic Development Commission of Florida's Space Coast (EDC) is pleased to announce that Nuance Communications, a Burlington, Mass.-based technology company specializing in voice and language solutions, will expand its operations in Melbourne.
In the initiative originally known as Project Speak, Nuance plans to create 115 new jobs at its present location at 3984 Pepsi Cola Drive in Melbourne. The company will also make additional capital investments in its facility to support the expansion. At full employment, Nuance Communications' total projected economic impact will rise by 66 percent to nearly $24.4 million.
"Melbourne provides Nuance with a strong foundation to expand our business," said Pat Cinalli, vice president at Nuance's Brevard facility. "We are pleased to be able to leverage an extensive, talented work force in the region and to continue our long, successful history in Melbourne."
The EDC worked closely with the company to demonstrate the competitive advantages of a Brevard County expansion and identified ways in which the company could reduce costs. The EDC also assisted Nuance Communications in obtaining state and local incentives that were required to improve the operating cost structure to move the expansion forward in Melbourne.
"For companies like Nuance Communications that have footprints in many states and countries, corporate expansions are highly competitive projects. We are delighted that Nuance Communications has chosen to expand on the Space Coast, a location that uniquely blends a highly skilled workforce and a competitive cost structure. We look forward to the company's continued growth and success on the Space Coast," said Lynda Weatherman, president and CEO of the Economic Development Commission of Florida's Space Coast.
The company considered sites in at least two other locations before ultimately choosing the Space Coast. The EDC and its project partners at the City of Melbourne, Brevard County, Brevard Workforce and Enterprise Florida, worked collaboratively to successfully bring this expansion to Brevard County.
"Nuance Communications has been a natural fit for Florida's business community as well as Brevard County's, making a positive economic impact through the delivery of its products and services," said Gray Swoope, president and CEO of Enterprise Florida Inc., the state's principal economic development organization. "The company's choice to expand in Melbourne, adding more jobs, demonstrates Florida's success in retaining progressive organizations that help to keep the state competitive."
Nuance Communications expects to complete its expansion by the fourth quarter of 2013.
Expected To Announce It Will Build Engines, Maybe Space Craft In Central Florida
While there has not yet been an official announcement, word around the aerospace community is that Mojave, CA-based XCOR will be establishing a presence on the east-central coast of Florida, building engines and maybe spacecraft at a facility at the Kennedy Space Center.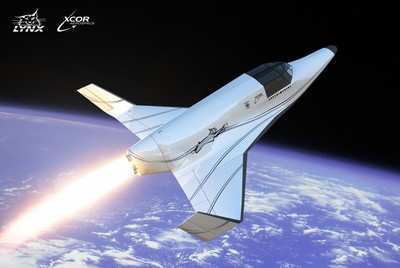 The official announcement will be made at the Astronaut Encounter Theater at the space center's visitor's complex next week. Florida Today reports that the information about the Florida business venture was included in an invitation to the August 23rd event at 1000 EDT. XCOR would not confirm any details beyond what was included in the invitation.
The deal is the result of a lot of work with Space Florida and the Economic Development Commission of Florida's Space Coast, which has been reeling since the end of the shuttle program. KSC had recently issued a request for commercial proposals for use of the former Shuttle Landing Facility ... a 15,000 foot runway and other infrastructure ... which would obviously be attractive for the Lynx spacecraft being developed by XCOR.
The county is reportedly offering a local match for nearly $1 million in state grants under a special tax program for targeted industries. Space Florida has agreed to pay up to $3 million as the company reaches certain milestones.
An XCOR representative reportedly told the Brevard County, FL, commission that it hopes to be open at KSC by October, 2014. Their business plan calls for hiring over 150 people at an average salary of just under $61,000.
-----------------------------------------------

http://www.spacecoastedc.org/WhytheSpaceCoast.aspx

Space Coast Advantages


Top reasons why you should choose Florida's Space Coast for your relocation and/or expansion project

Hard-Wired for Technology - Florida's Space Coast is the birthplace of space exploration and has grown to be the home of several rapidly expanding industries. Our economy features cutting edge communications, electronics, aerospace, advanced security and emerging technologies.

Applied High-Tech Ready Workforce - Florida's Space Coast boasts 48 engineers per 1,000 workers; more than any other Florida metro, or indeed any of the 25 most populated metros in the country. We also have the most concentrated high-tech economy in the state of Florida and the 16th most concentrated in the nation.

BizJournals ranked the Palm Bay-Melbourne-Titusville MSA 8th in a list of the country's Top 100 Tech Centers in 2009. Out of those 100 Tech Centers listed, just one (San Jose) has more high-tech related jobs per 1,000 private-sector jobs than the Space Coast.

World's Only Quadramodal Transportation Hub | LAND | AIR | SEA | SPACE - With our unique aerospace history, we have a special appreciation for transporting people and goods in the most efficient and cost-effective ways. Our central location on the Atlantic seaboard of Florida situates us in the middle of major space, air, sea, highway and rail corridors. In addition, many of our transportation hubs are part of Foreign Trade Zone 136, which enables qualified businesses to defer or eliminate U.S. Customs' duties on imported goods.

Innovators Properly Positioned - Our high-tech workforce fuels innovation, attracting 13 patents for every 10,000 workers – more than double the national average of 6.4 patents per 10,000 workers.

Palm Bay, Florida ranks 11th on Forbes' first-ever ranking of America's Most Innovative Cities. Rankings were based on a combination of data including patents, venture capital investment, and ratios of high-tech, science and "creative" jobs.

Good Company - Just to name a few, Florida's Space Coast is home to Boeing, DRS, General Electric, Knight Armaments, L3, Lockheed Martin, Northrop Grumman, Raytheon and Rockwell Collins – and the world headquarters of Harris Corporation.

Attractive Tax and Wage Climate - Florida's attractive tax code includes:
- No State Personal Income Tax
- No State Level Property Tax
- No Business Inventory Tax
- No Corporate Income Tax on Limited Partnerships and S-Corporations

While Florida's average high-tech wage is lower than 62% of all 50 states, the wage structure in the Palm Bay-Melbourne-Titusville MSA is generally lower than other population centers around the state.

Business-Friendly Government - The EDC acts as a liaison between legislators, key business sector associations and companies developing incentives and policies to strengthen Brevard County's business environment. This, coupled with our work uniting local and state government entities to create Performance-Based Incentive Packages, offers a competitive environment in which our businesses can thrive.

Education Leader - Brevard Public Schools is a model of innovation and excellence and is regarded as one of Florida's finest. Ranked third in the state with 98% of Brevard schools receiving a grade of A or B, the district received a Grade Point Average of 3.8, or an overall grade of A.

We are home to nine colleges and universities including the renowned Florida Institute of Technology. Our universities are joined by such technical institutions as Embry-Riddle Aeronautical University and satellite campuses of the burgeoning University of Central Florida.

No Snow Days - With an average temperature of 73 degrees and at least 300 days of sunshine, Florida's Space Coast is a place to work and play. Bordered by 72 miles of beach, including open sand, coves and lush hideaways for naturally exciting eco-adventures, our environment is alive and thriving.



Rocket Crafters Inc.
, the Utah aerospace company that announced today it plans to relocate to
Titusville
, could be up and running in its temporary facility near
Space Coast Regional Airport
by the fourth quarter of this year.
At a ceremony this afternoon at the airport, excited Titusville officials welcomed the company – once known only as Project Speed -- to town, a major dose of good news in an area still feeling the effect of last year's shuttle program shutdown.
"By this action, the City of Titusville, Gateway to Nature and Space, is setting its sights on a new commercial gateway to space," said the city's mayor, James Tulley. "Our destiny is clear and our future is bright."
Titusville City Manager Mark Ryan added, "The city needs this."
Rocket Crafters holds licenses for advanced hybrid rocket and aerospace composite technologies as well as proprietary hybrid rocket design and analysis software. It hopes to develop and commercialize a new hybrid rocket propulsion technology and leverage an ultra-lightweight, advanced composite material to manufacture dual-propulsion – jet and rocket -- suborbital space planes.
Ultimately, if the technology is successful and the market is willing, Rocket Crafters plans to be a major player in a new form of air travel. Imagine cargo and passengers being able to travel from Melbourne, Fla., to Heathrow Airport outside London – a trip that takes nine hours in a traditional jetliner -- in 90 minutes.
With the company's decision to come to North Brevard, workers who once helped make space travel possible could be involved in this evolution of transportation.
"We believe that the availability of skilled manpower and a community with a can-do heritage for going to space will be key in our creation of up to 1,300 full-time jobs, and to our business model for providing rocket propulsion and suborbital space craft to the emerging suborbital space transport market," said Rocket Crafters CEO Paul Larsen.




The future health of the space industry is in innovation.



As a nation, we've developed amazing space-based capabilities. We can get turn-by-turn driving directions from a GPS-enabled smartphone. We can get television and radio signals to far-flung places where ground-based infrastructure doesn't make sense. Our military can send words, pictures and video around the world via satellites.

And so on.

The growth of space as a business relies heavily on our ability as a nation to harness what we've developed, primarily for military and intelligence uses first, into tools that can be applied commercially to solve problems, provide services and, yes, generate profits.

As innovators come up with ideas for transforming technology once used for, say, spy satellites or military communications spacecraft, the industry will grow. The more potential applications, the more potential business to be done. And, more jobs.

It is a long-term development cycle, and we've seen the benefits from the first half century or so of space development spin off. The next decade promises to bring as much, perhaps, as we've seen in the previous five.

Case in point: the space development teams at Harris Corp. This week, they cut a very lucrative deal with private and public partners that takes a technology first developed for the government and transforms it into a tool with potential to change an industry.

This new business venture between Harris and Iridium is expected to improve the safety and efficiency of airline travel by giving air traffic controllers a global tracking ability. The current radar tracking system covers less than 10 percent of the globe, according to Iridium. The new space-based system will cover every part of the globe, improve tracking, cut costs for ground-based infrastructure, and provide a platform for development of add-on features that could help the industry and customers.

"It's something that will transform air traffic," said Bill Gattle, vice president of Harris Space Communication Systems, whose team leads space development for the company in southern Brevard County.







Kiplinger likes Orlando's job-growth potential


Florida economy, Unemployment — posted by jim stratton on June, 13 2012 11:25 AM

Here's a bit of happy news to lighten the load of your Wednesday.

Kiplinger has named Orlando as one of eight cities around the U.S. expected to see the best job growth over the next five years. The region is ranked up there with Raleigh, N.C., Nashville, Tenn., and San Antonio, Tx.

Kiplinger projects Central Florida will fare better than any of the other big-market cities in the state.

Editors write …

The East Coast home of Mickey Mouse will be the fastest-growing job market of three Florida cites recovering most quickly from the state's housing crash. (The other two are Jacksonville and Fort Lauderdale.) Disney, Universal and new resorts and hotels will dominate job growth, but health care is the fastest-growing industry, creating a wide array of professional, transportation, sales and personal service jobs.

High tech is a surprisingly large and growing sector in Orlando. AT&T and Siemens are major employers. But Lockheed Martin, which employs 13,000 people, will be cutting jobs now that NASA's Space Shuttle program has ended.

For the analysis, Kiplinger looked at metro areas of at least 1 million people with above-average population and job growth. They factored in demographic trends and the industries in each area.

The online magazines says tourism jobs will continue to dominate but it also says health-care jobs will grow at the fastest clip. It also likes our high-tech sector.

Read the full item here: Orlando job growth.
Port Canaveral's new welcome center would be another attraction

PORT CANAVERAL — A design team is creating a futuristic vision for Port Canaveral's new welcome center scheduled to open next year — a project port officials hope will make the center as iconic to the Space Coast as the Space Needle is to Seattle.

In preliminary plans presented this week to port officials, Haley Sharpe Design creative director Jan Faulkner said the seven-story welcome center attraction would take visitors on a journey from the first known human settlement of the area, dating back 12,000 years, to the space program of the 21st century.

Exhibits interspersed within the center will focus on the cruise and cargo industries, maritime history, shipwrecks and treasure-hunting, military battles, the 500th anniversary in 2013 of Juan Ponce de Leon's landing on Florida's coast, the environment, commercial fishing, the beach, surfing and the citrus industry.

A possible centerpiece exhibit: an interactive display depicting a virtual ship bridge that replicates piloting a cruise or cargo ship through the port's channel. Another option is an interactive display showing the changing coastline through history in a way that has never been done before.

The complex also will have indoor and outdoor observation decks, an 83-seat theater/auditorium, meeting and function spaces, and a café.

Canaveral Port Authority Secretary/Treasurer Jerry Allender had a one-word initial reaction when he saw the presentation for the first time this week: "Wow."

Port officials are banking on the wow factor in drawing cruise passengers, other visitors to Central Florida and local residents to the welcome center. They also see it as a "gateway" to the Space Coast and a way to let people know about other Space Coast attractions, including the Kennedy Space Center Visitor Complex, the Brevard Zoo, local museums, ecotourism venues and the beaches, further boosting the local economy.

"The spinoffs can be incredible," Port Authority Vice Chairman Tom Weinberg said.

Canaveral Port Authority Chief Executive Officer Stan Payne sees the welcome center as not only the symbol of the port, but the symbol of the entire region.

"This is going to be a magnet, no doubt," said Payne, who plans to discuss the project during his annual State of the Port address on Monday.

Terry Squyres, a principal with GWWO Inc., the Baltimore-based architecture firm working on the port project, said her firm and Faulkner's British-based design firm hope to make the welcome center a destination attraction where visitors will tell others: "Oh, you've got to see it."

It will combine a tourist attraction by day with meeting and function space by night.

"We call it 'working hard,' " Squyres told port officials. "It's space that works hard for you and the community."

Faulkner said the key is making the welcome center fun for visitors, many of whom will be on vacation, and don't want a boring history lesson. He expects they will spend, on average, 1½ hours there, viewing the various attractions.

"I think it's going to be very popular, if we do it right," Canaveral Port Authority Chairman Bruce Deardoff said.

There will need to be a balance struck, however, between high-tech bells and whistles and keeping within budget.

"This should be world-class," Allender said after seeing the possibilities on Faulkner's initial sketches. "But it might cost a world-class price."

Payne said details need to be worked out on whether admission fees would be charged, whether there would be a separate admission for the observation deck, and how much it would cost to rent sections of the building for everything from corporate meetings to weddings.

He said the port also is working out details for such things as the price for naming rights for the observation tower and the theater; getting sponsorships priced in the six-figure range for the 10 to 12 exhibit areas; even selling engraved paving bricks and nameplates.

The name of the structure is still undetermined, although the working name is "Port Canaveral Welcome Center." Payne hopes it is ready by July 2013, although that timeline is ambitious.

Payne said Cocoa Beach-based Ron Jon Surf Shop has expressed a strong interest in having a presence there and in the surrounding entertainment district that will develop nearby. Local historian Ray Osborne and former NASA official Charlie Mars, president of the U.S. Space Walk of Fame Foundation and Space Museum in Titusville, are among those working with the port on ideas for historical and space exhibits.

Faulkner, whose background is in theatrical set design, over the past two weeks has been meeting with port officials and others in his preliminary design work.

While his firm has worked on displays for attractions from the Smithsonian's National Museum of American History in Washington, D.C., to the Viking and Medieval Gallery on the Isle of Man off the British coast, he said they try to not repeat concepts.

Whatever the final product is at Port Canaveral, Allender expects it to be a tourist draw.

"I think people will want to go see it," Allender said. "I want to see it now."

CAPE CANAVERAL – U.S. commercial space entrepreneurs backed by wealthy billionaire investors are starting up an asteroid mining company that could fuel Earth's economic engines and pave the way to solar system expeditions.
Principals today will unveil plans for Planetary Resources Inc., a company founded by commercial space visionaries Peter Diamandis and Eric Anderson and backed by Google co-founder and CEO Larry Page and Google chairman Eric Schmidt.
Ross Perot Jr., the son of the presidential candidate and computer magnate H. Ross Perot, also is in on the venture along with famous filmmaker James Cameron and Charles Simonyi, former Chief Microsoft Chief Software Architect Charles Simonyi.
Planetary Resources Co-Chairman Peter Diamandis, a space visionary who led the highly successful Ansari X-Prize competition, told FLORIDA TODAY on Monday that the "investor pool includes some of the wealthiest people on the planet."
The company first plans to launch flotillas of small satellites from Cape Canaveral that would identify asteroid targets. They also would provide Earth imagery to customers, Diamandis said.
By 2020, low-cost spacecraft would be sent to extract water and precious metals from selected asteroid targets, he said. The water would be a commodity for propellant depots in low Earth orbit. There is a global market for precious metals.
Diamandis is the visionary who co-founder the International Space University as well as the Ansari X-Prize. His partner, Eric Anderson, heads Space Adventures, the company that books space tourist visits to the International Space Station.
Diamandi and Anderson will unveil Planetary Resources plans at a 1:30 p.m. EDT news briefing at the Seattle Museum of Flight.


Port Canaveral Soars to Record Year

PORT CANAVERAL, FL - October 28, 2011 - For the first time in its history, more than 3 million multi-day cruise passengers sailed from Port Canaveral, contributing $40 million in cruise revenue during the fiscal year ending September 30, also a record as newer and larger cruise ships and 66 additional ship calls helped boost passenger totals. Cruise traffic rose 16.08 per percent with 3,100,199 passengers.
Overall, Port Canaveral's total revenues surged dramatically to nearly $57.8 million, eclipsing the previous Port record of $51.2 in 2006 by 13 percent.
"We emerged from dismal economic times financially strong and focused on the future, fully accepting our role and responsibility as one of the primary economic engines for the Space Coast," said J. Stanley "Stan" Payne, CEO, Port Canaveral. "With a pipeline full of infrastructure projects, a strong balance sheet, a business strategy focusing on our strengths, we want this to be just the first in a string of record years."
Focusing on cruise, Payne continued, "We began this year welcoming the new Disney Dream and we'll end this year with Carnival's expanded presence and the addition of the Carnival Ecstasy in November. The momentum will continue into 2012 with new ship arrivals and the opening of new Port facilities."
"As one of Brevard and Central Florida's crucial economic engines, the success of the Port represents success for the community with business opportunities reaching beyond our cruise and cargo operations," says Joe Matheny, Chairman of the Canaveral Port Authority.

Story provided by Port Canaveral Authority: http://www.portcanaveral.com/general/news/releases/11012011.php


NASA Eyes Plan for Deep-Space Outpost Near the Moon
By Leonard David, SPACE.com's Space Insider Columnist
Space.com | SPACE.com – 12 hrs ago

NASA is pressing forward on assessing the value of a "human-tended waypoint" near the far side of the moon — one that would embrace international partnerships as well as commercial and academic participation, SPACE.com has learned.
According to a Feb. 3 memo from William Gerstenmaier, NASA's associate administrator for human exploration and operations, a team is being formed to develop a cohesive plan for exploring a spot in space known as the Earth-moon libration point 2 (EML-2).
Libration points, also known as Lagrangian points, are places in space where the combined gravitational pull of two large masses roughly balance each other out, allowing spacecraft to essentially "park" there.
A pre-memo NASA appraisal of EML-2, which is near the lunar far side, has spotlighted this destination as the "leading option" for a near-term exploration capability. [Gallery: Visions of Deep-Space Station Missions]
EML-2 could serve as a gateway for capability-driven exploration of multiple destinations, such as near-lunar space, asteroids, the moon, the moons of Mars and, ultimately, Mars itself, according to NASA officials.
A capabilities-driven NASA architecture is one that should use the agency's planned heavy-lift rocket, known as the Space Launch System, and the Orion Multi-Purpose Crew Vehicle "as the foundational elements."
Cadence of compelling missions
The memo spells out six strategic principles to help enable exploration beyond low-Earth orbit:
Incorporating significant international participation that leverages current International Space Station partnerships.
U.S. commercial business opportunities to further enhance the space station logistics market with a goal of reducing costs and allowing for private sector innovation.
Multiuse or reusable in-space infrastructure that allows a capability to be developed and reused over time for a variety of exploration destinations.
The application of technologies for near-term applications while focusing research and development of new technologies to reduce costs, improve safety, and increase mission capture over the longer term.
Demonstrated affordability across the project life cycle.
Near-term mission opportunities with a well-defined cadence of compelling missions providing for an incremental buildup of capabilities to perform more complex missions over time.
Quiet zone
According to strategic space planners, an EML-2 waypoint could enable significant telerobotic science on the far side of the moon and could serve as a platform for solar and Earth scientific observation, radio astronomy and other science in the quiet zone behind the moon.
Furthermore, the waypoint could enable assembly and servicing of satellites and large telescopes, among a host of other uses.
If NASA succeeds in establishing an astronaut-tended EML-2 waypoint, it would represent the farthest humans have traveled from Earth to date, the memo points out.
Extended stays at EML-2 would provide advancements in life sciences and radiation-shielding for long-duration missions outside of the Van Allen radiation belts that protect Earth, scientists say.
Next step
Gerstenmaier noted that moving forward on international, commercial and academic partnerships will "require significant detailed development and integration."
Moreover, Gerstenmaier added, EML-2 "is a complex region of cis-lunar space that has certain advantages as an initial staging point for exploration, but may also have some disadvantages that must be well understood."
A NASA study team is assigned the task of developing near-term missions to EML-2 "as we continue to refine our understanding and implications of using this waypoint as part of the broader exploration capability development," the memo explains.
The study is targeted for completion by March 30, 2012.
A working group of International Space Station members — a meeting bringing together space agencies from around the world — is being held in Paris this week with NASA's EML-2 strategy likely to be discussed with international partners.
Proving ground
Bullish on the promise of telerobotics exploration of the moon from EML-2 is Jack Burns, director of the Lunar University Network for Astrophysics Research (LUNAR) Center at the University of Colorado, Boulder. LUNAR is funded by the NASA Lunar Science Institute.
Burns and his team have been collaborating with Lockheed Martin (builder of the Orion Multi-Purpose Crew Vehicle) for more than a year to plan an early Orion mission that would go into a halo orbit of EML-2 above the lunar far side.
"This is extremely exciting from both the exploration and science sides," Burns told SPACE.com. "This mission concept seems to be really taking off now because it is unique and offers the prospects of doing something significant outside of low-Earth orbit within this decade."
In collaboration with Lockheed-Martin, the LUNAR Center is investigating human missions to EML-2 that could be a proving ground for future missions to deep space while also overseeing scientifically important investigations.
Roadways on the moon?
In a LUNAR Center white paper provided to SPACE.com, researchers note that an EML-2 mission would have astronauts traveling 15 percent farther from Earth than did the Apollo astronauts, and spending almost three times longer in deep space. [Lunar Legacy: Apollo Moon Mission Photos]
Such missions would validate the Orion spacecraft's life-support systems for shorter durations, could demonstrate the high-speed re-entry capability needed for return to Earth from deep space, and could help scientists gauge astronauts' radiation dose from cosmic rays and solar flares. Doing so would help verify that Orion provides sufficient radiation protection, as it is designed to do, researchers said.
On such missions, the white paper explains, Orion astronauts could teleoperate gear on the lunar far side. For instance, the moon-based robotic hardware could obtain samples from the geologically appealing far side — perhaps from the South Pole-Aitken basin, which is one of the largest, deepest and oldest craters in the solar system.
Also on a proposed lunar robotic agenda is deployment of a low-frequency array of radio antennas to observe the first stars in the early universe.
Among a number of research jobs, the LUNAR team has been investigating how modest equipment could be used to fuse lunar regolith into a concrete-like material, which could then be used for construction of large structures, without the expense of having to carry most of the material to the lunar surface.
The ability to fabricate hardened structures from lunar regolith could also foster on-the-spot creation of solar arrays, habitats, and radiation shielding and maybe, even roadways on the surface of the moon.
Leonard David has been reporting on the space industry for more than five decades. He is a winner of last year's National Space Club Press Award and a past editor-in-chief of the National Space Society's Ad Astra and Space World magazines. He has written for SPACE.com since 1999.

-----------------------------------------------

Orion test to reach deep space — with broad NASA implications



A mock up of the 18,000-pound Orion deep space exporation vehicle is lifted at a high impact pitch of 43-degrees and lifted high enough on the gantry to allow it on release to swing at 47 MPH(76.6 kph) into a pool of water January 6, 2012, to simulate all parachutes being deployed and landing in a worse case senario in rough seas at the NASA Langley Research Center in Hampton, Virginia. (PAUL J. RICHARDS, AFPGetty Images)

By Mark K. Matthews, Washington Bureau
9:35 p.m. EST, January 29, 2012

WASHINGTON — There's no firm date yet, but sometime in early 2014, NASA intends to take its first major step toward rebuilding its human spaceflight program.

The milestone is the maiden test flight of its Orion spacecraft, a launch that has come into sharper relief in the three months since NASA and manufacturer Lockheed Martin announced it.

As planned, an unmanned Orion capsule will begin its journey at Cape Canaveral and take two loops around Earth before splashing down in the Pacific Ocean. What's now clear is that the capsule will be sent into deep space, far beyond the lower Earth orbit of the International Space Station.

At its peak, Orion's orbit is expected to extend nearly 3,700 miles from Earth — the farthest a NASA spacecraft built for humans has gone since the early 1970s.

Book a 5 day cruise to the Caribbean for only $349.

That distance is "significantly higher than human spaceflight has gone since Apollo," said Larry Price, Orion deputy program manager at Lockheed Martin. "The reason for that is so we can get a high-energy entry so we can stress the heat shield."

Key is whether Orion can survive the brutal re-entry into Earth's atmosphere — where temperatures are expected to reach 4,000 degrees — in preparation for a first human flight in 2021. Ultimately, NASA hopes Orion can carry astronauts back to the moon or to nearby asteroids.

Besides the heat shield, the practice flight is designed to test 10 systems whose failure could be disastrous, including the capsule's flight software and parachutes. Like its Apollo-era predecessors, the four-person Orion capsule is designed to land in water.

"The beauty about flying in 2014 is that we can learn early [if there are problems], so if we find something we really got to fix we've got time before we fly people," said Mark Geyer, head of the Orion program at NASA.

The test also gives NASA, and Orion manufacturer Lockheed Martin, a chance to showcase part of the agency's new exploration program, details of which were agreed to last fall after a year of tense negotiation among the White House, Congress and industry.

Locally, the test flight, which will cost $375 million, will provide Kennedy Space Center with some badly needed work. The retirement of the shuttle led to the loss of at least 6,000 jobs. Lockheed Martin plans to employ as many as 400 workers for Orion at KSC as it approaches the test flight.

Then there's the issue of motivation. NASA's exploration program still is years away from being operational, and NASA leaders see this as a morale booster.

"It helps keep a sense of urgency. It helps keep the team focused on getting the work done. There's nothing like a flight to focus a team to get the work done on time," Geyer said.

The timetable for NASA's new exploration program envisions a first crewed flight of Orion in 2021 aboard a new rocket — still under development — that NASA expects to be the most powerful in history. An unmanned test flight of that rocket, being built by Lockheed Martin rivals Boeing and ATK, is planned for 2017.

Orion, which already has cost $6 billion, is much farther along — as the capsule was salvaged from the defunct Constellation moon program, which Obama and Congress canceled in 2010.

So — at Lockheed Martin's urging — NASA decided to test Orion before the new rocket was ready.

Officially, Lockheed Martin has not yet selected a rocket for the Orion test; an announcement is expected in mid-February. Congressional, agency and industry sources, however, all expect the company to select its own rocket, the Delta IV, for the flight.

That has led to suspicion as to whether Lockheed Martin was either trying to upstage the new Space Launch System rocket or muscle in on the emerging market for commercial rockets, which NASA hopes will launch crew and cargo to the ISS within the next several years.

Two other companies, Boeing and SpaceX, offered their own rockets to NASA as the agency was deciding whether to give Lockheed Martin full control over what rocket it would use for the test flight.

NASA rejected these offers, citing Lockheed's experience with both the capsule and its rocket.

"[The] level of knowledge, specifically focused on the integration of the Orion spacecraft with a launch vehicle, gained over the 5-year period of performance under the Orion Contract could not be reasonably obtained by another contractor in time to meet the early 2014 launch date requirement," wrote NASA in its justification.

When asked about the possibility of Lockheed Martin shouldering its way into other areas of space exploration, Price described the Space Launch System as critical to deep-space exploration. But he added that it was important to stay flexible.

It is "prudent on us to try and mitigate risks everywhere we can for what kind of future … there could be," Price said.

mkmatthews@tribune.com or 202-824-8222
-------------------------------------------------------------------------------------
1:47 PM, Jan. 14, 2012 |
SpaceX delay?
An update is expected early next week on the timing of SpaceX's launch of a Dragon capsule on a demonstration flight to the International Space Station. The launch from Cape Canaveral had been targeted for Feb. 7.
NASA is entertaining a major change in the way Kennedy Space Center is run as the agency transitions from the shuttle era to one more dependent on commercial spaceflight.
Kennedy could one day operate more like an airport, with NASA and private space companies each paying for facilities and services governed by an independent authority.
The idea was one of several discussed during workshops NASA and state officials hosted last fall to imagine the center's post-shuttle future.
Those workshops have informed early work to revise the center's master plan, which will be presented to NASA headquarters next week.
"Some of those concepts would be a significant departure from the way we've always done business in the past, so we've really got to understand that," said J. Edelmann, manager of KSC's spaceport planning office.
For now, the proposed new governing structure remains a concept .
But state officials assisting KSC's planning effort say the potential for an airport-like authority is real, and they'll help study the options.
"I think that's a real likely concept, that they'll eventually create a governance authority with a board that would oversee the activities — a true spaceport, where you have a private-public partnership," said Tom Beck, head of the Department of Economic Opportunity's Division of Community Development.
Kennedy's master plan will provide a road map as the spaceport seeks to transform into a "21st Century launch complex" more attractive to commercial space operations, after 30 years of domination by a single governmentprogram.
With the state also working on a master plan and sharing a stake in KSC's success, the two parties agreed to collaborate.
Beck's office and the state Department of Transportation contributed $200,000 last year for a consultant, AECOM, to interview more than 30 KSC stakeholders, lead the workshops and produce a report on the center's "post-shuttle mission."
The October report included input from senior personnel at NASA, Cape Canaveral Air Force Station and commercial firms with a current or potential local presence, plus representatives from local
communities
.
----------------------------




Amtrak official: Jacksonville-to-Miami rail 'going to happen'
COCOA
— A top Amtrak official told passenger rail supporters meeting Thursday in Cocoa that he is optimistic trains will stop there, as well as in Titusville and Melbourne, in the coming years.
At the same time, representatives of the eight Florida East Coast communities targeted for Amtrak stations said they are planning for the service, which they expect will boost tourism in their areas. They envisioned special charter trains delivering race fans to the Daytona 500 and the Titusville-based Space Coast Birding & Wildlife Festival.
"This a new year, and it's going to happen," said Michael Latiff, Amtrak's senior officer for station programming and planning. "We are committed to making this happen." He said 8 million potential passengers on Florida's East Coast are not served by Amtrak and it's time to change that.
There are no concrete plans in place yet for when passenger rail service could begin along Florida's East Coast. But Florida Department of Transportation state rail manager Fred Wise said $118 million is committed in DOT's work program for the budget year that begins July 1, 2013, for the development of the proposed rail line along Florida's East Coast tracks linking Jacksonville to Miami. Counties, cities, other government agencies and the private sector are working together to raise additional money to make the "Flagler Line" — named after 19th-century Florida railroad pioneer Henry Flagler — a reality.
"It's a real opportunity," Titusville Mayor Jim Tulley said. "All the pieces are starting to come together. The stars are starting to line up."
He sees the new train service from a historic station near Pine Street just west of downtown as another boost to Titusville's redeveloped business district.
Tulley was one of 10 officials to speak at the forum, representing the eight proposed new stops. They came up to the lectern like a train on a schedule, proceeding north to south along the route — St. Augustine, Daytona Beach, Titusville, Cocoa/Rockledge, Melbourne, Vero Beach, Fort Pierce, Stuart.
---------------






ORLANDO --
The number of new jobs created in 2012 will be the key to whether the economy grows or shrinks in the next 12 months.
But economist John Ledford says he's cautiously optimistic.
Ledford say that if Central Florida can increase its tourism numbers we could see more jobs.
Ledford explains that businesses will see their phenomenal holiday sale bubble pop, as expected.
"Buyer's remorse will start to set in," Ledford said. "People at home opening their credit cards bill saying 'what in the world did I actually spend this money on?'"
Businesses made some adjustments with the end of the year sales. NBA fans, itching for a basketball game, packed Orlando to watch the first Magic home game.
Tourists coming down to Central Florida for football games and New Year's celebrations also helped tremendously.
Ledford says he expects prices to remain low to soften the blow of the slowdown. This is good news for consumers with available cash to spend during the first couple months of the year.

------------------------
Craig Technologies named prime contractor for Army training products
Craig Technologies was selected as prime contractor for the U.S. Army's Training and Doctrine Command's Combined Arms Products for Distributed Learning program contract.
Under terms of the contract, which began Dec. 13, Craig Technologies provides the Army Training Support Center with a range of "Analysis, design, development, implementation and evaluation test and evaluation support," the company said in a release.
The contract has a base year with four additional option years.
"This win highlights our strengths in delivering solid training tools that meet an immediate need for our military in the field," CEO Carol Craig said.
Craig Technologies, based in Melbourne, has 285 employees, including 84 in Brevard County. It has annual revenues of almost $30 million.
----------------------------

Harris to build $100M Palm Bay facility

Orlando Business Journal

Date: November 2011

Related:
Technology, Commercial Real Estate, Construction, Brevard County
View photo gallery



Harris gets $25M contract from Air Force
Harris to supply software to 8 TV stations
Harris gets 4-year Army contract
Daytona center testing new FAA system
Harris Corp. ships new handheld radios
Harris Corp. (NYSE: HRS) will spend $100 million to build a new high-tech center in Palm Bay. Design is complete, and construction is due to begin in the middle of next year and be finished in 2014. The project will create 300 construction jobs and 100 new permanent jobs.

The 450,000-square-foot building will have six floors and accommodate 1,200-1,400 people working on the company's advanced engineering efforts.

Harris Corp. is based in Melbourne and is a communications and information technology company serving government and commercial markets in more than 150 countries. It has annual revenue of $6 billion and more than 16,000 employees.
--------------------------------

Embraer names Melbourne Orlando International Airport U.S. Headquarters

In 2008, Embraer broke ground on a new facility at the Melbourne International Airport in Melbourne, FL that will be dedicated mainly to assembly the Phenom 100 and Phenom 300 besides, support the expansion of the Company's executive jet business. The opening of the new Melbourne facility is part of Embraer's broader strategy of bringing operations closer to customers and to its largest market, as the Company's first industrial site in the U.S.

The 150,000 square-foot Melbourne plant will start operations with the production of the Phenom 100 executive jet, and will also include a state-of-the-art aircraft paint shop, as well as a first-of-its-kind customer sales and design center for Embraer's full portfolio of executive jets. Customers will be able to design their executive jet's interior with the use of high-end 3D visualization technology, supported by a showroom with a vast collection of interior finishing materials.